The Madeira Island Villa & Retreat Venue is available for hire by teachers and retreat leaders who offer Meditation, Yoga, Tai Chi, Pilates, Tantra, Art, Writing, Culinary, Walking and Cycling Holidays and Retreats , or just anyone simply wanting to organize a relaxing holiday with like-minded friends or family in a natural surrounding.
About The Madeira Holiday Villa
The Madeira Holiday Villa is located in Santo da Serra, one of the most picturesque regions of the island, away from the daily island activity yet close to major attractions. It is an excellent base from which to explore the island.
The immediate surroundings offer visitors a tranquil setting with leisure activites close by - golf, horse-riding and walking trails. The AquaPark and beach is only 15 min away. Funchal, the capital is 35 min away by car.
The villa is set on a 4500m landscaped garden. The estate is fully walled with automated gate access ensuring guest privacy and security. For entertainment purposes there is a BBQ Gazebo. There is also an indoor gaming area equiped with pool table, table tennis, darts and various board games.
Outdoors you can make use of the mountain bikes, badmington and other sporting equipment available on sight too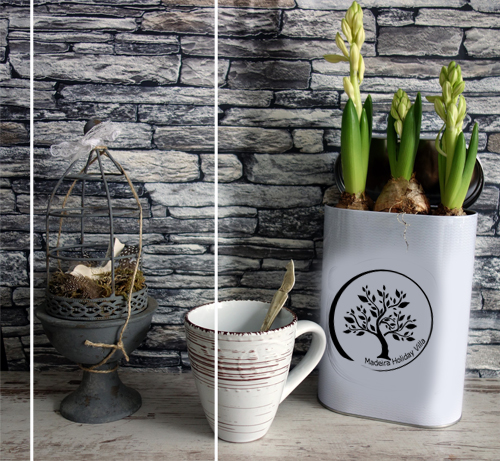 About The Retreat Venue Hire
The Madeira Retreat Venue Hire is ideal to host small retreats.
It is located in Santo da Serra, a quaint parish of Santa Cruz. The location provides a tranquil setting which is away from the daily island activity yet within good distance to landmarks ing trails and walking trails.
The venue provides the perfect setting for all types of retreats. There is both an indoor and outdoor training/excercise area. The outdoors boasts a beautifully landscaped garden with a cascading fishpond, and the indoors provides a well lit training studio.
The Madeira Island Retreat Venue provides the right setting to host a variety of retreats and health & wellness seminars:
| Yoga Retreat | Tai Chi Retreat | Qi Gong Retreat | Writing Retreat | Spiritual Retreat | Couples Retreat | Tantra Retreat |


The Estate
The Estate has an area of  6025m2 and comprises of the Main House with a landscaped garden,  the Retreat Studio and an Organic Farm.

The Estate provides the perfect setting for Retreat Leaders to host Health & Wellness Retreats, offering comfortable accommodation, indoor and outdoor training and exercise areas. The Estate also has a variety of cultivated seasonal organic fruits and vegetable,s such as apples, oranges, plums, tomatoes, etc. There is also a herb garden.
Guest Feedback
««  scroll to the left to view all comments  ««
Spacious Countryside Villa. Beautifully maintained garden. The location is perfect.....& peaceful. The airport and the coastal towns of Machico and Santa Cruz are approximately 15 minutes away. Plan on coming back 🙂 This time with a group of 8.

Nicola Ungar
Rotterdam, Netherlands
Beautiful country villa. After a day of activity and sightseeing, this place is heaven!! Although in the countryside, the villa is about 20 minutes away from the coastline, Santa Cruz, Machico and the airport. Funchal is 30 minutes drive away. Well worth it. The hostess is friendly and very helpful.

John Bishop
Bournemouth - UK
My wife and I enjoyed our stay in this beautiful villa very much. First we could not believe that we had such a fantastic place just for ourselves. It took a while to pick our favorite bedroom and find our way around in this very spacious villa. It would have been quite easy to forget about the rest of the island and spend all our time just in this great house with the wonderful garden. Nevertheless we convinced ourselves to do a few walks as planned. The area is very tranquil but still very close to the small towns Santa Cruz and Machico as well as to the airport. With a short drive you reach Pico do Arieiro from where you can do the most amazing hill walk over a (well secured) ridge to Pico Ruivo, the highest point on Madeira. We want to thank our wonderful hosts Claudia and her husband. They are the most kind and helpful people and made us feel very welcome and as comfortable as can be.

Volker B
Germany
A wonderful villa for a family vacation. My children of 8 and 10 spend most the time out in the garden. The garden is huge and has a beautiful cascading fish pond. The children looked forward to the fish feeding time. They rode by bicycles, played ball and kept themselves busy. The property is fully enclosed which gave us peace of mind. The villa in itself is very comfortable, neat and clean. Had good free wifi access.

Noud van Vreden
Zwolle - Netherlands
Wonderful Villa close to the Golf Course.

Tim Barnes
Cork - Ireland
Plan your Next Holiday or Retreat Event
Madeira Island voted the Best Island Destinatin in Europe.